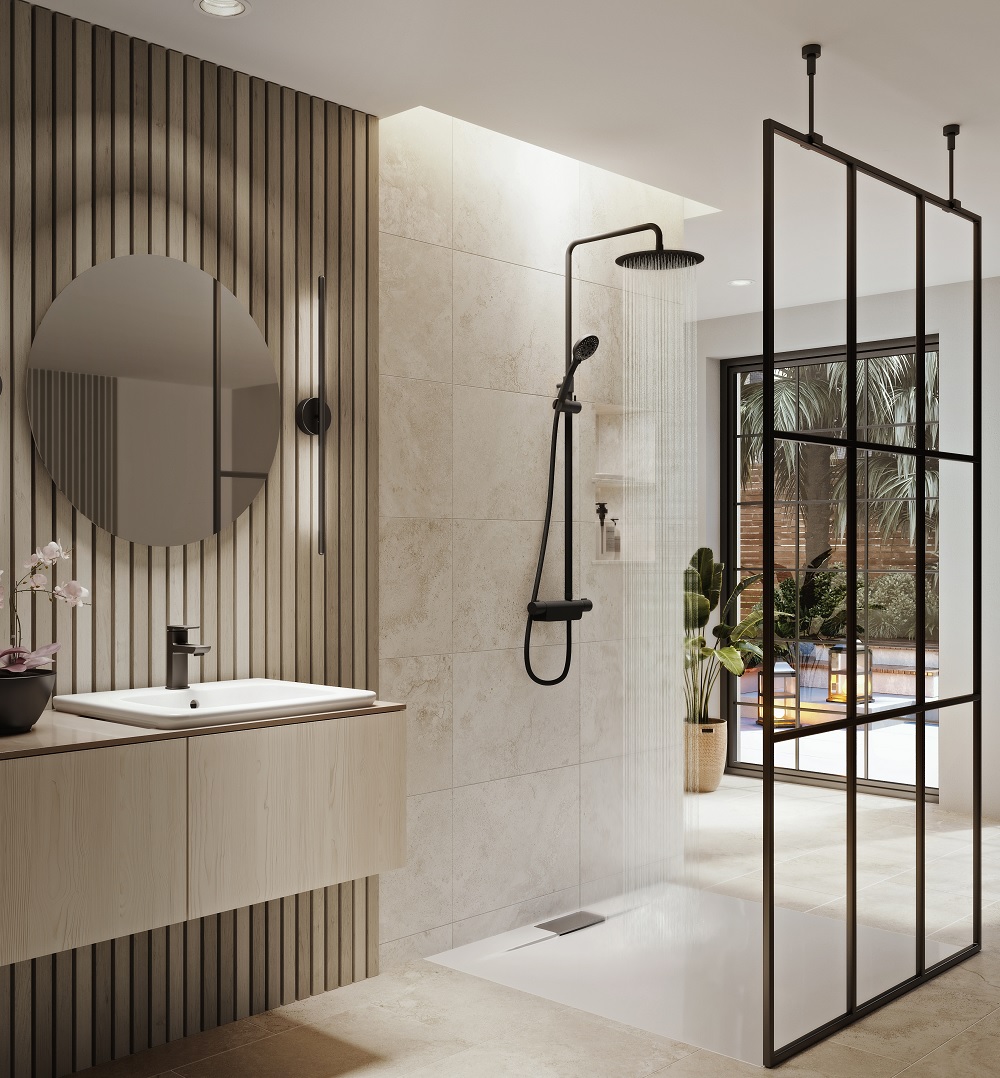 The modern way to style your bathroom - 5 styling tips
Choosing a new look isn't always easy, especially when there are so many options. Here are our top five styling tips to help you to achieve the bathroom of your dreams:
Think about the look
Before you make any purchasing decisions, it's always good to think about the look and feel that you want to achieve. Are you wanting a modern period look, or is a minimalist aesthetic more your thing? Or maybe you prefer a scandi type feel with its clean simple lines but without sacrificing style? If you were an interior designer tasked with designing a bathroom, how would you want to be briefed? Let that inform how you approach styling your own bathroom.
Think about colour
A wise choice of colour makes all the difference in a bathroom design scheme. There's lots of inspiration to be found on apps like Pinterest or in home magazines, but what colours do you love? We spend a lot of time in our bathrooms, so choosing the colour is so important. Do you like soft pastels or bold and striking colours? Or are you into muted shades that draw attention to the bathroom fittings? Whatever your preference there are now more ways to include colour in your bathroom, including different coloured bathroom suites, showers and taps to choose from.
Think about making a style statement
If you are wanting to make a style statement, matt black taps are fast becoming an iconic feature in bathrooms. Take a look at the new Aqualisa Downtown taps, made with a high quality matt black finish, with a modern and bold style, they will create a focal point and add a depth of colour to your bathroom. Striking and sleek the matt black Downton taps give a cutting edge look.
Think about performance
They say not to put style before substance, and sometimes when designing a bathroom it can be easy to be swayed by how a bathroom appliance looks before thinking about how sophisticated its performance is. Aqualisa has invested significantly in ensuring that their showers are not only stylish, but designed to give the ultimate in a showering experience. Working with precision, the Aqualisa Smart Digital Shower is controlled by SmartValve™, a compact and powerful device, enabling the user to choose the exact flow of the water and temperature setting of their shower through the ShowerMe™ App. Unlike other showers on the market, users can control their Smart Digital Shower from anywhere, not just within the home. All they need to do is to ask Hey Google or Amazon Alexa to "turn the shower on". Their shower will then be ready, and to the exact temperature they've set up via the ShowerMe™ App, when they step into it.
Think about light
When investing in the design of your bathroom you'll want to show off and highlight the new look and feel, and good lighting is key to this. There are three types of light to consider, the first is ambient, such as recessed bathroom spotlights mounting into the ceiling to give general background lighting. Then accent lighting can be used to highlight features in your bathroom, such as shelves. Lastly task lighting, focusing on specific areas so you can see what you are doing, such as around or over a mirror. Finally when fitting lighting in the bathroom check its Ingress Protection ratings to ensure they are high enough for a bathroom.
Visit here to see our new Matt Black range of taps.