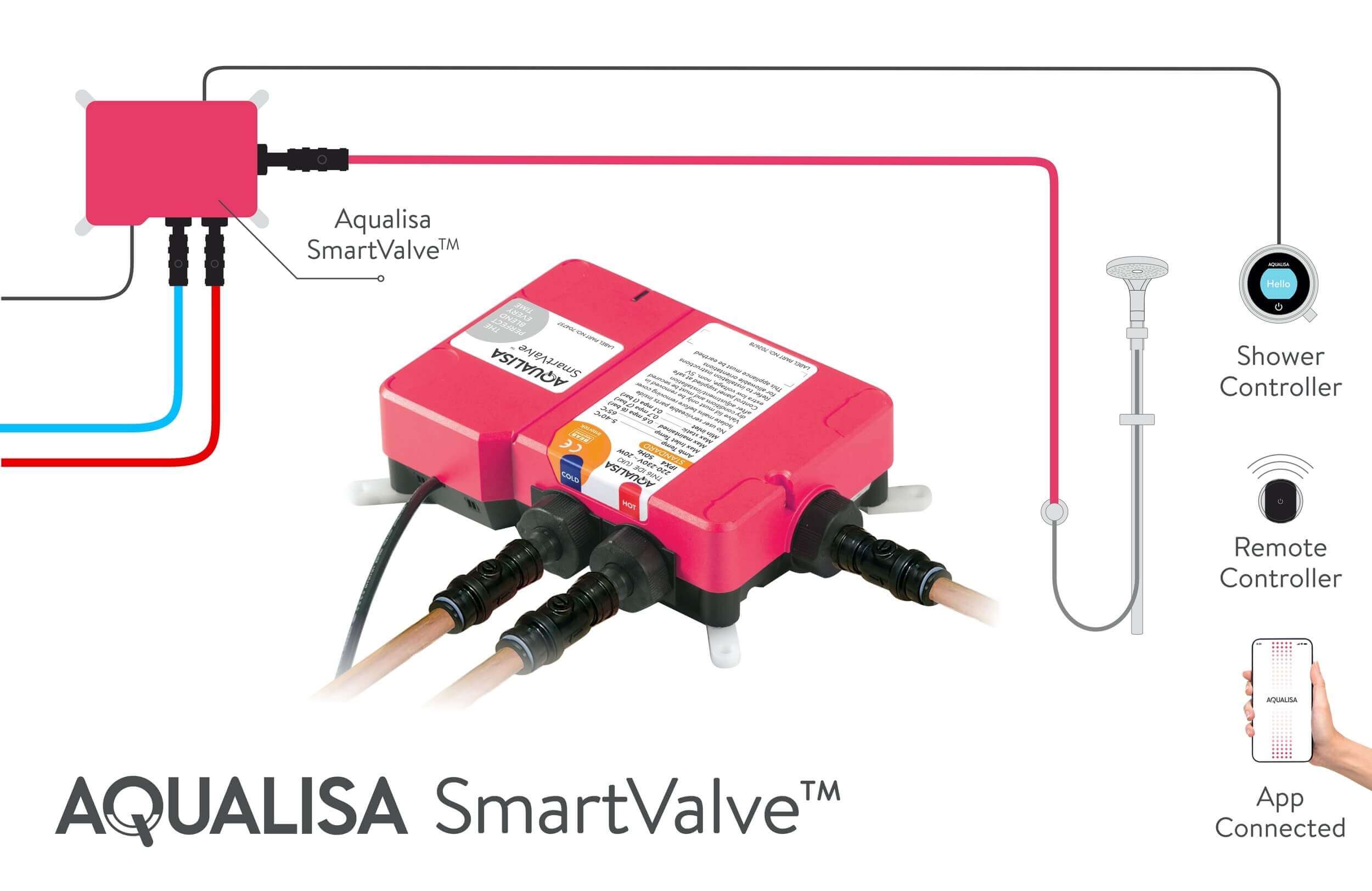 Unlike a conventional shower, Aqualisa Smart Showers differ as they are controlled remotely by a separate SmartValveTM which can be located away from the shower, in the technical room, airing cupboard or under the bath for example. The unique Aqualisa SmartValveTM thermostatically blends the water ensuring that the flow from the shower heads is constantly the correct temperature.
The fact that the Aqualisa SmartValveTM can be sited away from the shower (up to maximum of 10 metres) means that installation and maintenance is made a lot easier for every user. The Aqualisa SmartValveTM also boasts the fact that it is highly compatible, suiting both high pressure and combination boiler water systems.
There is an additional 'eco' setting which is an option when used with high pressure sealed systems.
The Aqualisa SmartValveTM houses the WiFi module which allows your product to connect to your WiFi, offering app & Alexa compatibility.