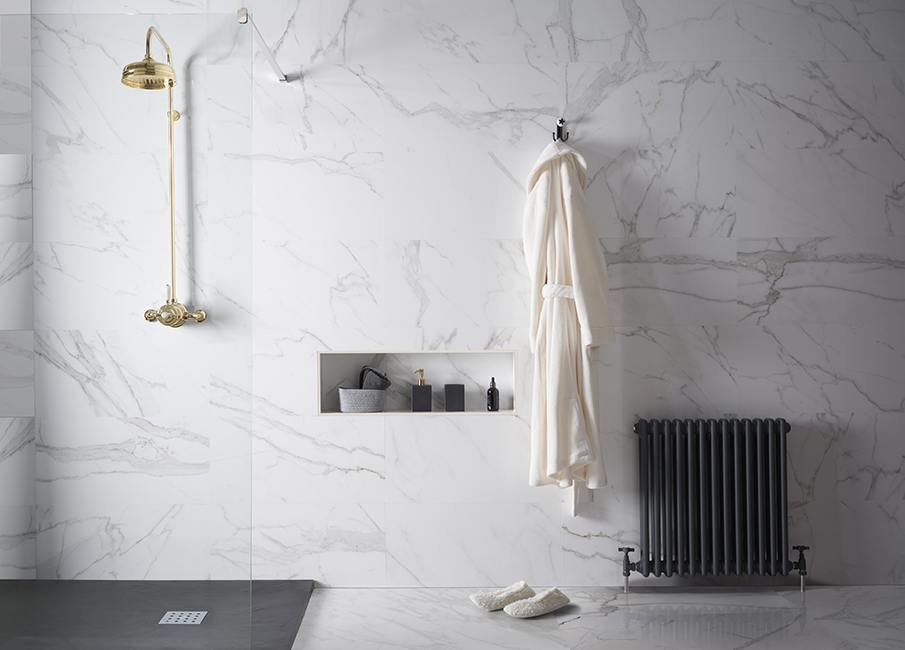 5 Tips for Choosing your Bathroom Colour Scheme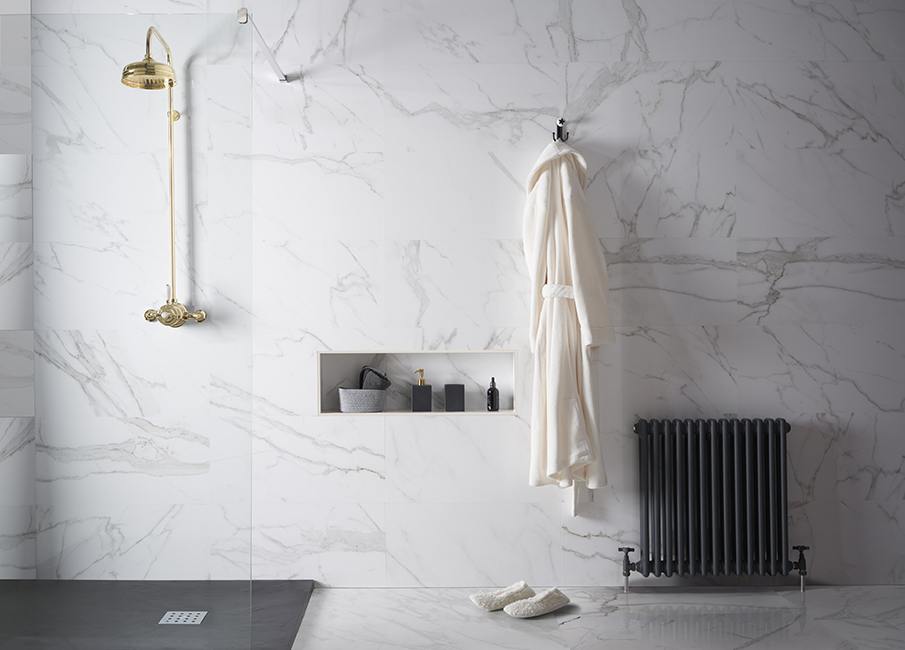 Choosing to renovate your bathroom can be a daunting task. Taps, tiles, shower, bathroom configuration - the decisions are endless. On top of all of this, you also need to think about a colour scheme that will fit in with the wider household.
Whether you are creating your own relaxing haven, or a functional space that fits your family's needs, we have come up with our top five tips to help you choose a new colour scheme for your bathroom.
1. THINK OF A THEME
Possibly the most important factor when redesigning is thinking about the function of the room. Will this be a practical family bathroom which is life-proof, an escape from the stress of work or a luxurious addition to your home? Deciding on the ambiance you are trying to create can help in decision making, as this will lead you down certain styling routes. Try creating a mood board before you start so that you can piece together thoughts and ideas. Pinterest and Houzz can be a great place to start when looking for inspiration.
2. MIRROR YOUR MOOD
Bold and Bright – Don't be afraid to splash some colour around your bathroom. Clean, white ceramics will allow you to show your personal style on the walls, creating a neutral base to offset statement colours. A popular way to incorporate bright colours in a non-obtrusive way is to have accents within the overall colour scheme; this might be a bold tile pattern or a coloured shower inlet.
Peaceful Pastels – Opting for a pastel colour scheme can create a calm and tranquil environment for you to unwind in. Pale blues and greens are firm favourites for a bathroom colour scheme and incorporating complimentary furniture will add to the ambiance – perfect for those stressful days when you want to sink in to a bubble bath!
Neutral – A simple and neutral colour scheme will stand the test of time and is the safest option to take if you are unsure of the look you are trying to create. Subtle and warm neutrals will have a timeless appeal, creating a bathroom that works for you for years and bringing a light and airy feeling to the room. Remember: Neutral doesn't necessarily mean monochrome, so take a look at taupes and greys as well.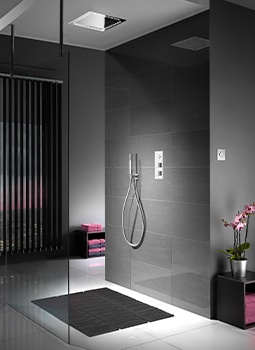 3. LET THE SUN SHINE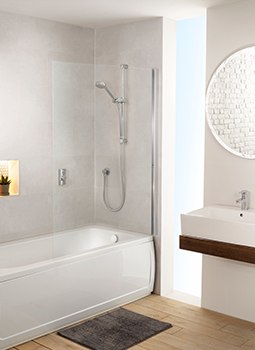 Space is a luxury, especially in a bathroom, so an important aspect of choosing your colour scheme will be the size and lighting available. By keeping the colour scheme clean and neutral, natural light will reflect and make the space appear bigger. It is advisable to stay away from deeper colours in a room which is small and poorly lit, as this can make the space seem even smaller.
If you are lucky enough to have a large bathroom, don't shy away from a darker colour scheme. When this is executed well, it can bring sophistication and style to an important room in your house – consider accessorising here with dark woods or charcoal furniture to add some sultry glamour.
4. LIFE MUST BE ACCESSORISED
If you are set on colour within your bathroom, but you don't want to commit to a wall colour, a choice as simple as striking towels can be the perfect way to bring in your personality. The catwalks are alive with bright colours at this time of year, so draw inspiration from any trends that catch your eye – your colours can change as often as the seasons this way!
5. #AQUASPIRATION
Now that you have your colour scheme, did you know that we have a range of Smart Showers designed to complement this personalised lifestyle? The Aqualisa Quartz collection combines ultimate style and functionality with app and voice control to give you complete control over your showering experience. Track water consumption, set family profiles and create user friendly timers so that your shower can become a true point of relaxation in your day.