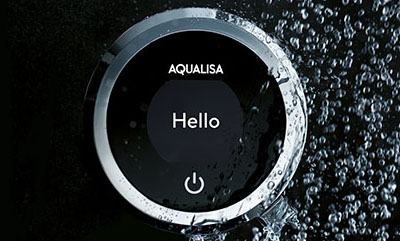 Smart vs Digital Showers: The Difference and Benefits
In recent years, the bathroom industry has exploded with a huge choice of advanced showering systems to satisfy pretty much every individual need. There's a full array of shower models designed for bathrooms of any size and configuration, with models to suit almost all water supply and boiler variations. Most people will have heard of the power shower, the electric shower and the classic mixer shower. One category that may not be so familiar for everyone is the digital shower.
Let's transport you back to 2001 when the clever engineers at Aqualisa invented the world's first digital shower. This new type of shower revolutionised the showering experience and included leading-edge electronics that enabled water temperature to be adjusted instantly and precisely. As well as ensuring consistent temperature control and a new standard of safety, it delivered a range of user-friendly features never seen before, including one-touch controls, remote activation and pre-set flow and temperature options for both the shower and bath.
How does a digital shower work?
Well, behind the scenes, the intelligent 'brains' within an Aqualisa digital shower system are housed inside a robust processor unit, which can be located away from the shower enclosure itself – up to ten metres away, in fact, so it's very flexible in terms of installation, too. At Aqualisa, this processor is called the 'Smart Valve'. The Aqualisa Smart Valve checks the water temperature ten times every second, to make sure the water is just as you like it. It also monitors the flow rate to keep it consistent. And because the processor can be tucked away in the loft or behind a wall, the shower itself is extremely discreet and minimal in design – perfect for the contemporary home environment.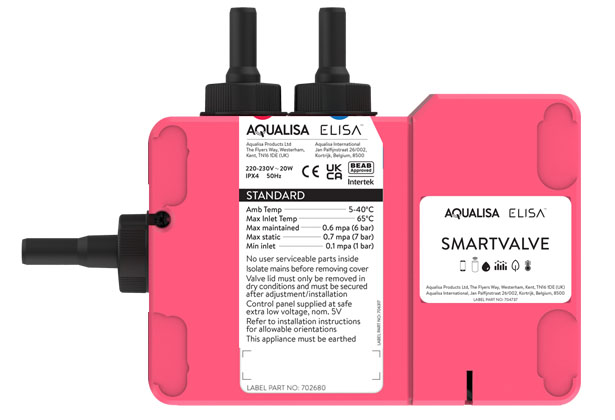 As pioneers in digital showering, it's no surprise that Aqualisa has continued to develop ground-breaking technologies and is leading the way in this growing shower category. Fast forward to 2020, when we released our next generation smart digital showers – the Quartz Collection. Aqualisa Quartz smart showers come with a full line-up of ingenious smart home features – not only including all the benefits of the previous digital showers, but offering a whole range of additional features that can help home owners and families to live a more eco-friendly lifestyle.
So, what is the difference between a digital shower and a smart shower?
A smart shower is simply the next step up from a digital shower, and includes all the advantages that digital models can offer. So, you'll still find the reliable temperature regulation and full safety aspects of the digital products, as well as the remote control that allows you to turn the shower or bath on and off. In addition to these benefits, Aqualisa smart showers include:
Wi-Fi connectivity
With the Aqualisa smart shower, the shower controller is connected to your home Wi-Fi network, giving you complete control both inside and outside your home. The shower also integrates seamlessly with your existing smart home system and is effortless to use.
Voice activation
You'll no doubt be familiar with Amazon Alexa and Google Home, which let you control everything from your music and TV, your lights and heating, and even your kitchen appliances. Well, now you can activate your shower or bath through these smart home devices by just asking them to switch on and off! This is not only convenient and time-saving, but also incredibly helpful for people with reduced mobility or additional accessibility needs.
A dedicated app
The Aqualisa App is extremely intuitive to use, and allows every member of the family to create a personalised showering experience and a routine that's customised for them. The bill payer can also build a household dashboard that displays a range of information, such as who is taking the longest in the shower, and how much it's costing! Profiles can be created to set each person's shower duration, temperature and flow rate, enabling families to keep a close eye on the amount of water being used. So that's great for the planet as well your bank account!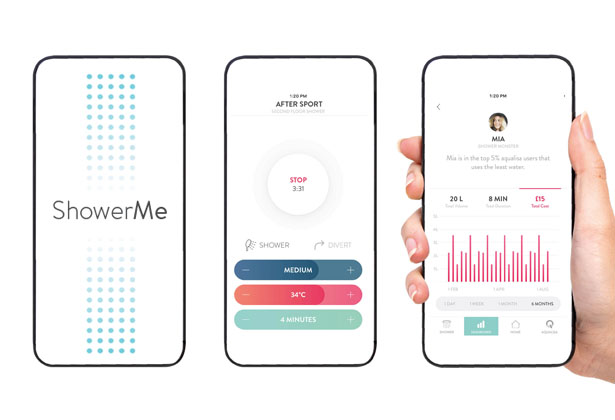 Eco-friendly
With all Aqualisa smart and digital showers, the maximum temperature of the shower can be set in the Smart Valve to ensure safe showering for the whole family. The flow rate can also be switched to Eco mode, decreasing flow by 33%, therefore reducing water wastage and further saving on household bills. If you also add an Aqualisa Harmony shower head, this incorporates a special spray mode that reduces water consumption by 25%, without compromising on power. Good to know, when traditional showers can typically use up to 150 litres of water, or 12-15 litres per minute (source: Waterwise).
Flexibility
Being able to locate the Smart Valve in your loft or behind a wall provides much more flexibility than traditional showers. Smart showers are suitable for almost any home environment and water supply. Our friendly Customer Service Team can also help you with any specific questions you many have.
Visit our brand new Smart Hub for much more information on how smart showers work and the showers that are available to you right now, including the innovative Quartz range of Smart showers - the Touch, Classic and Blue.
All Aqualisa smart showers are backed by the Aqualisa Five Year Guarantee for complete peace of mind.
Contact us now for any advice and help by phone, email or online chat.