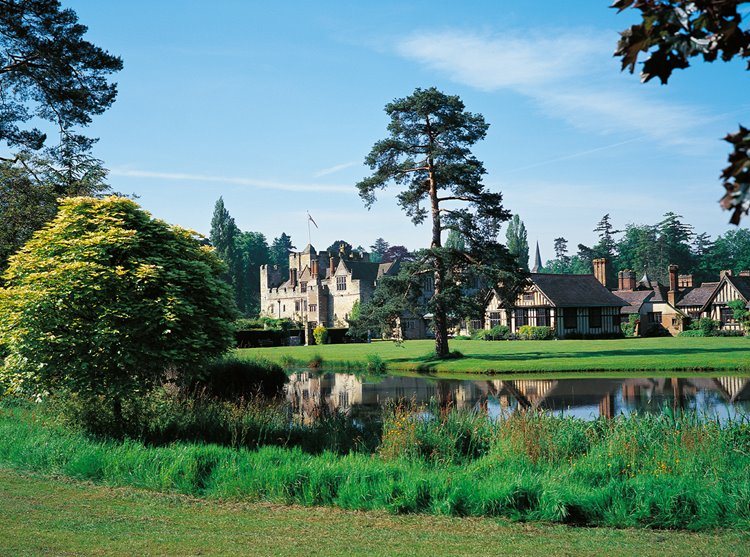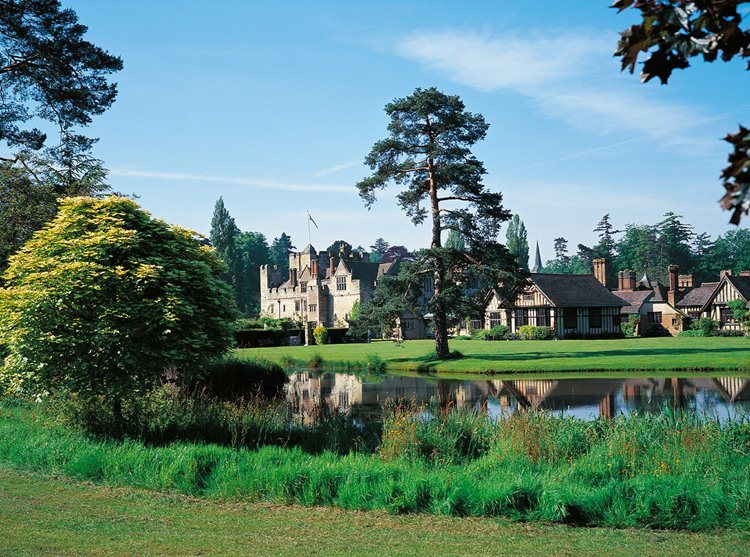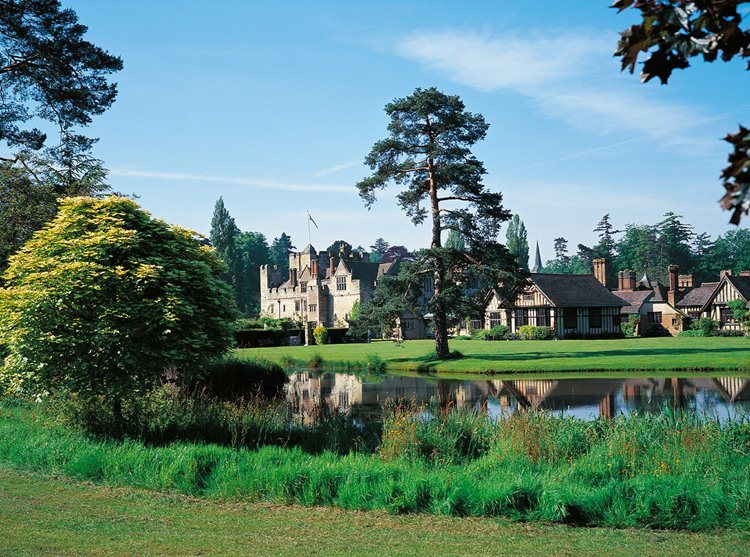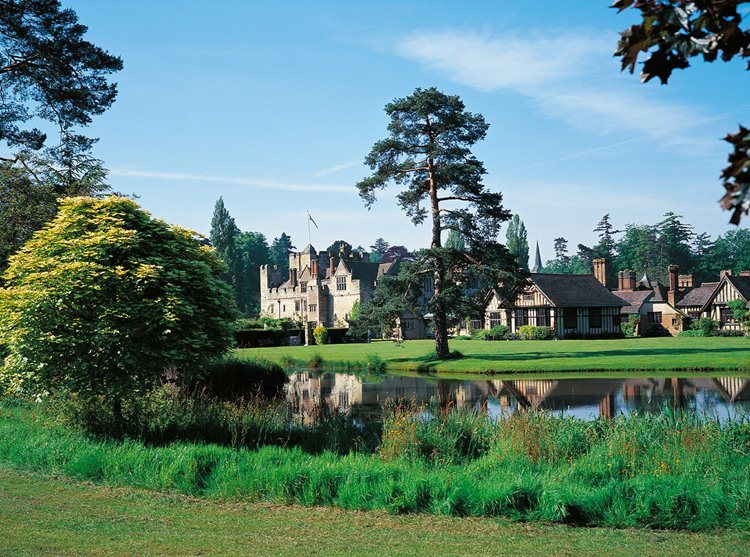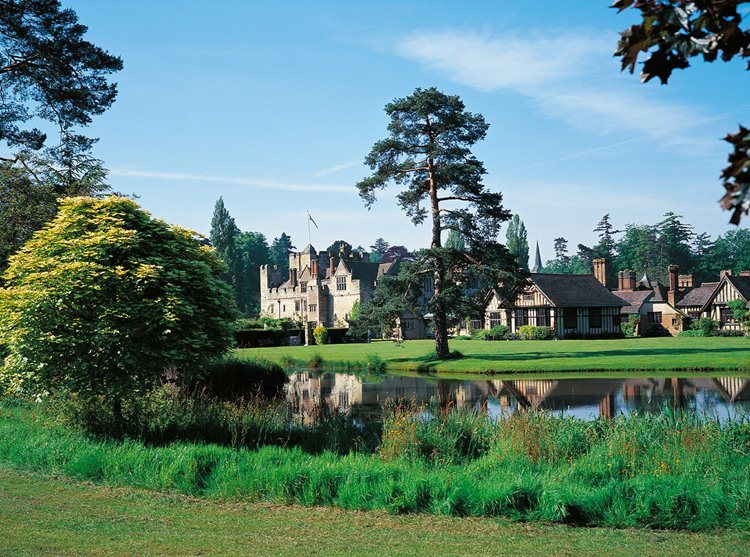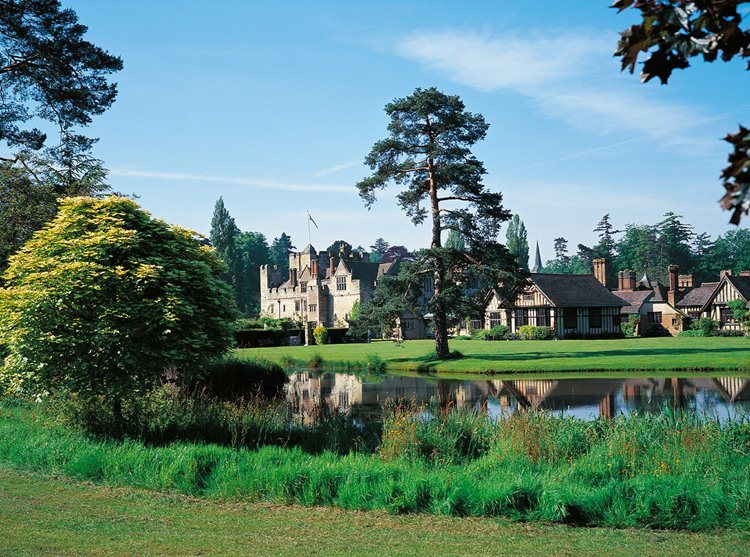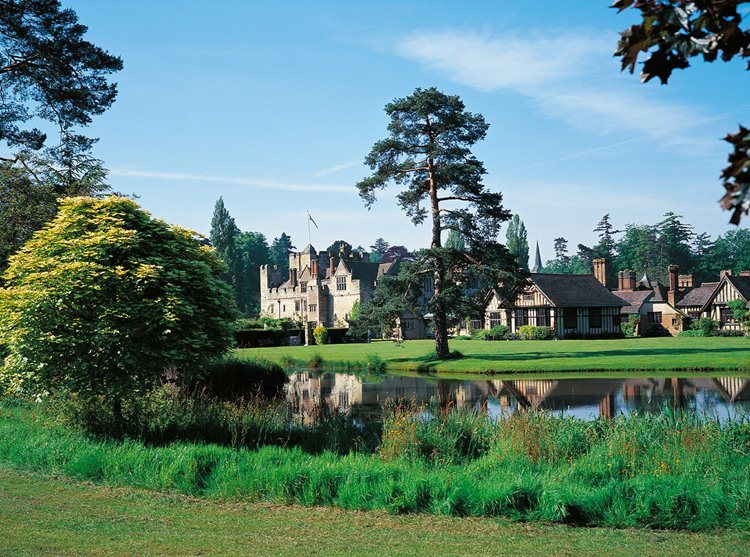 Aqualisa's HiQu™ smart showers have been installed at recently refurbished, Hever Castle, in Kent, once the childhood home of Anne Boleyn. The team at Hever Castle, in conjunction with interior design company Interiors at Nine to Eleven, specified the Aqualisa product primarily for its performance, reliability and modern aesthetic, but also, in no small part, because of Aqualisa's local Kent heritage.
Hever Castle in Edenbridge, Kent originally opened its doors to the public in the 1960's and opened a stunning bed and breakfast in 2012. Over time, the castle has continued
to require maintenance and refurbishment, especially in the luxury accommodation areas that provide 5-star bathing and showering facilities. The castle, renowned for its design style and meticulous attention to detail, wanted a shower that could meet all the requirements of a unique, historic destination that promises guests an exclusive and unforgettable experience. Aqualisa's HiQu™ smart shower was therefore specified for all 28 guest bedrooms within the Anne Boleyn and Astor Wing.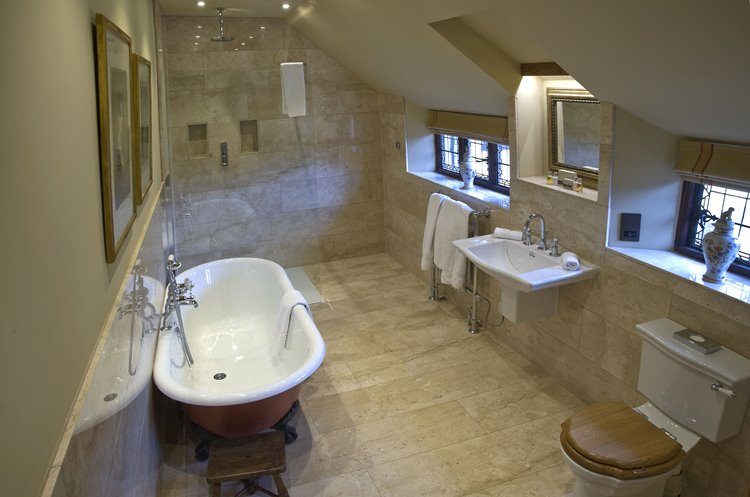 "Visitors to such a premium establishment, be that a hotel or a castle, expect a shower that adds a luxury feel but is simple to use – that's why we picked Aqualisa's HiQu™," commented Sarah Clark, Interior Designer at Interiors at Nine to Eleven.
"It's sleek and attractive aesthetic suits the traditional room designs but also meets guests' expectations of luxury bathroom facilities, using the latest technology for convenience and pleasure. It is also extremely easy to use, with a push button start/stop control via the shower controller or wireless remote."
Aqualisa's HiQu™ smart shower range has separate dials for temperature and flow. Blue and red LED lights indicate when the system is cooling down and heating up while a white light shows that the shower has reached the user's intended temperature. Diverter technology also ensures that the user can easily switch between multiple outlets, again via the shower controller or a remote control.
"The remote control was a priority feature for us as the shower can be switched on before the user steps in, which really provides our guests with a luxury experience," said Roland M. Smith, House Manager at Hever Castle. "Additionally, inconsistent water pressure has always been a problem throughout the old building, an issue which the HiQuTM has removed due to its pumped smart valve, which adjusts to low or variable water pressure to maintain a powerful flow rate.
"As the old building had a unique fabric to work around and visitors were continuously present, this was always going to be a challenging project. Nonetheless, Aqualisa's high-quality system was easy to install and adapted to the specialist requirements of a building configuration that, despite significant restoration, stays true to its medieval and Tudor origins. The flexibility of the smart valve, in terms of location, as well as the push fit connections, means the shower has been simple to install and will be straightforward to maintain over time."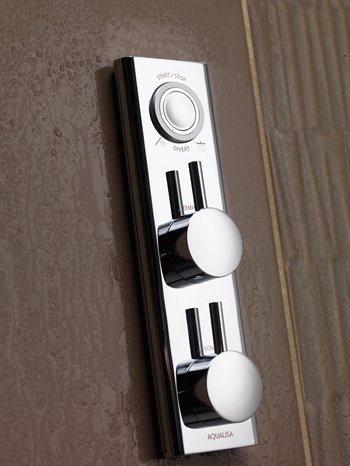 The smart valve can be located up to 10 meters away from the shower controller in places with easy accessibility, such as in a cupboard space or under the existing bath, ideal for the castle where regular checks and servicing are carried out. Furthermore, the remote valve also frees up the showering area itself to optimise the shower design and make the most of whatever space is available.
Sarah Clark concluded, "The feedback has been great across the board, with visitors stating that they especially like the design of the shower and the successful combination of the two different interior styles."
Jerry Gorman, Head of Specification at Aqualisa also reflected, "It was wonderful to see how well the HiQu™ showers complemented the stunning and historic Hever Castle. As we are on the doorstep, we had the opportunity to work closely with the team at Hever Castle throughout the whole project. We were able to supply an attractive product that was easy to use and flexible enough to work within the structure of the building and which delivered a great showering experience.
Everyone's impressed with the result, and how the showers contribute to an enjoyable and memorable stay for guests."
For more information on Aqualisa, please visit our website or follow us on Facebook, Twitter, LinkedIn and Instagram.
*Pictures supplied courtesy of Hever Castle and Gardens