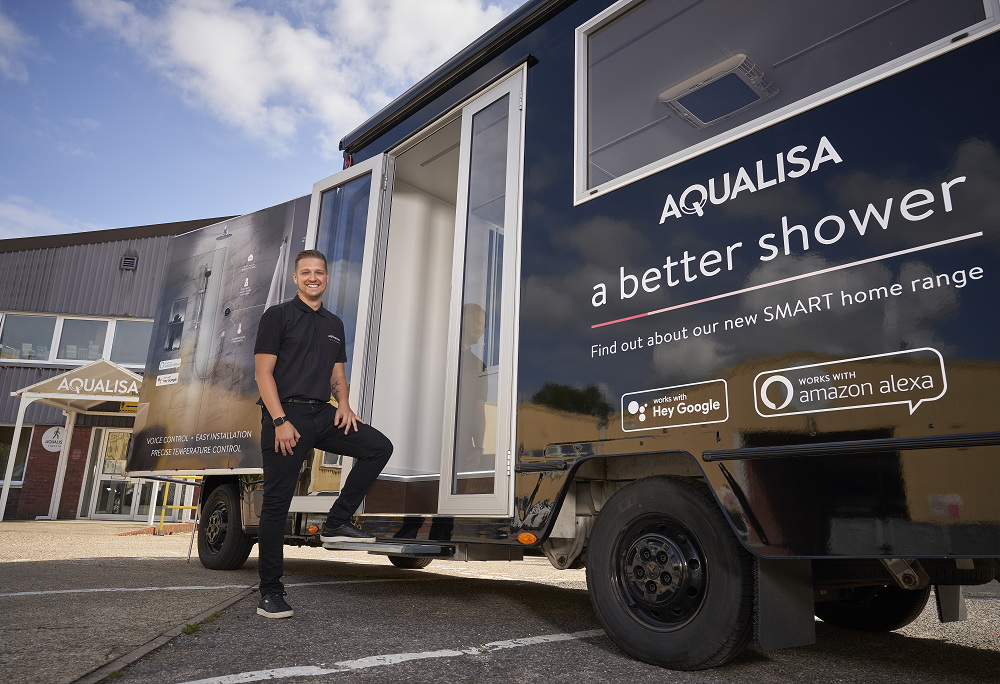 Aqualisa storms ahead with smart shower support
State-of-the-art 'Aquastorm' training truck to accelerate smart shower training and demo programme for installers and partners
Smart Hub dynamic portal to provide detailed knowledge and advice on the benefits of smart showering
Both launched as part of Aqualisa's smart shower education initiative for 2021
Smart digital shower specialist Aqualisa has announced a comprehensive education and training initiative to support trade partners in communicating the advantages of smart showering. The programme includes the launch of 'Aquastorm', the company's brand new mobile training showroom, and 'Smart Hub', a dynamic online portal hosting a wealth of information, insights and advice on the benefits of smart showers for the consumer, installer and specifier communities.
As pioneers in the category, Aqualisa is at the forefront of smart shower technology. Its recently-launched range, the Aqualisa Quartz Collection, has elevated smart shower functionality to the next level, bringing advanced personalisation, water- and cost-saving features to showering for the first time.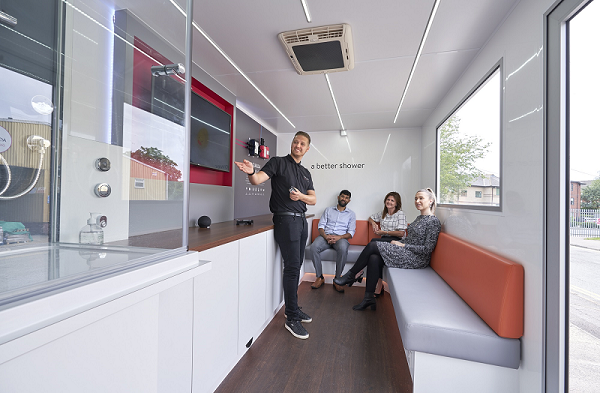 The advantages of smart showers will be clearly exhibited inside the new Aquastorm training truck, which is fitted with fully working products including the top-of-the-range Aqualisa Quartz Touch shower. The truck is equipped with Google and Amazon Alexa activation, and a demonstration area with LED screen has been designed to seat multiple customers and installers.
Trade partners can book a mobile training session through the Aqualisa Smart Hub. The Aquastorm roadshow tour schedule will also be published on the Smart Hub platform, with regular updates.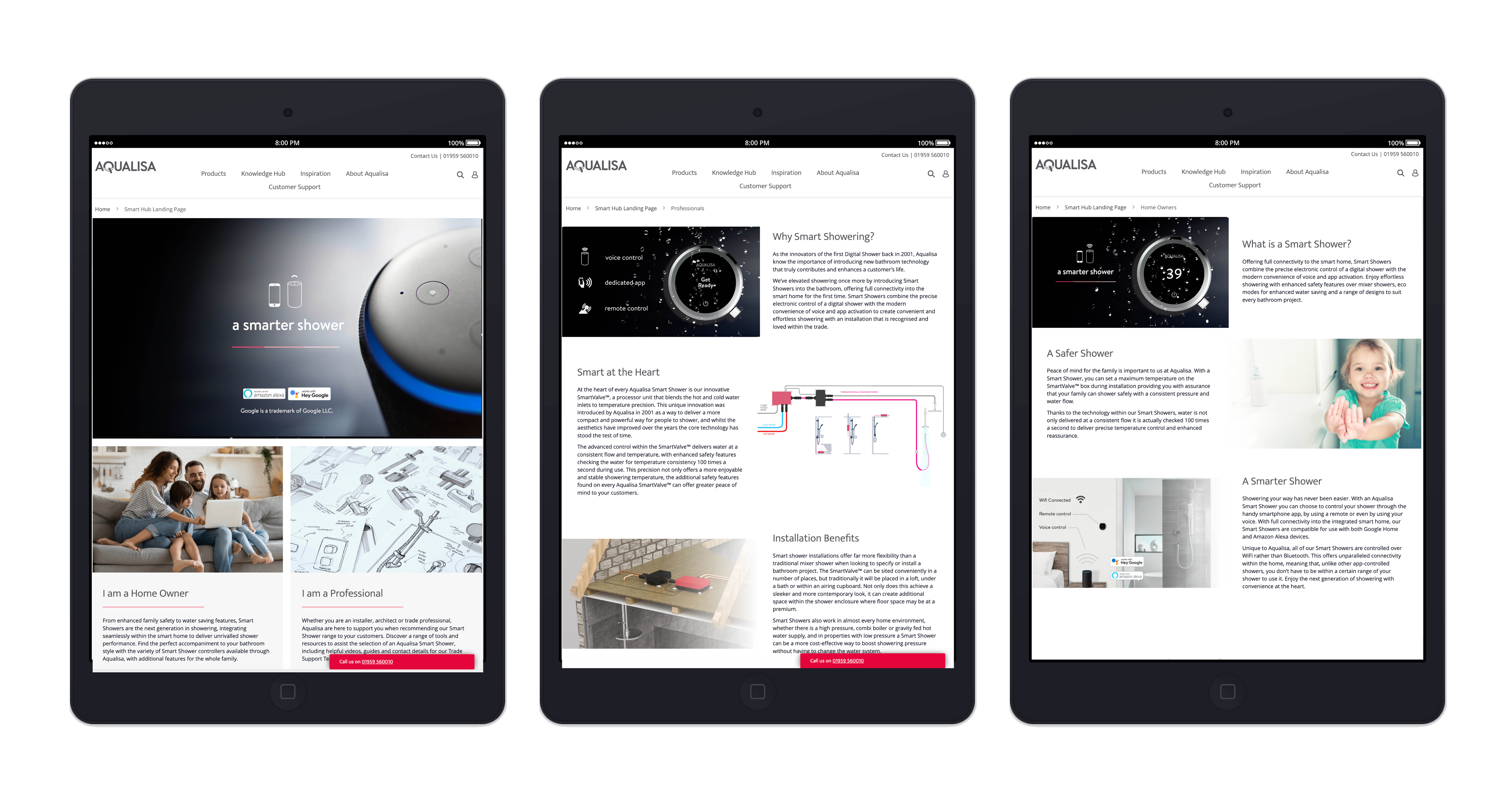 Designed to be the leading authority on, and destination for, smart shower information, the Aqualisa Smart Hub is a comprehensive online knowledge centre covering all aspects of the technology, from the wellbeing, safety and eco-friendly benefits to step-by-step installation processes and technical product specifications. This dynamic portal includes extensive multimedia content to grow awareness and engagement, and is fully optimised for mobile and desktop. The site will be continually refreshed with new content and the latest product information and trends, which will be available for trade partners to repurpose within their own marketing campaigns.
Tim Creedon, sales director at Aqualisa, commented, "With demand for smart home products rising at a rapid pace, smart showering is now considered one of the fastest-growing categories. As the original and most recognised innovator in smart bathroom solutions, Aqualisa is already the go-to supplier within this sector. Smart Hub and Aquastorm are just two initiatives that demonstrate our long-term commitment to smart technology, and to supporting our valued trade partners as they increase their engagement in this market."
The Aqualisa Smart Hub can be found at: www.aqualisa.co.uk/smarthub
For more information on Aquastorm training opportunities, trade partners can contact their Aqualisa representative or the Aqualisa Customer Support Team on 01959 560020 or 01 864 3363 (Republic of Ireland).
Notes to editors
High resolution images of the Aqualisa Smart Hub and Aquastorm training truck can be downloaded at: https://www.dropbox.com/sh/60b9nn9thmyn08k/AABbe-3xVH-V8SnmikZc-ujIa?dl=0