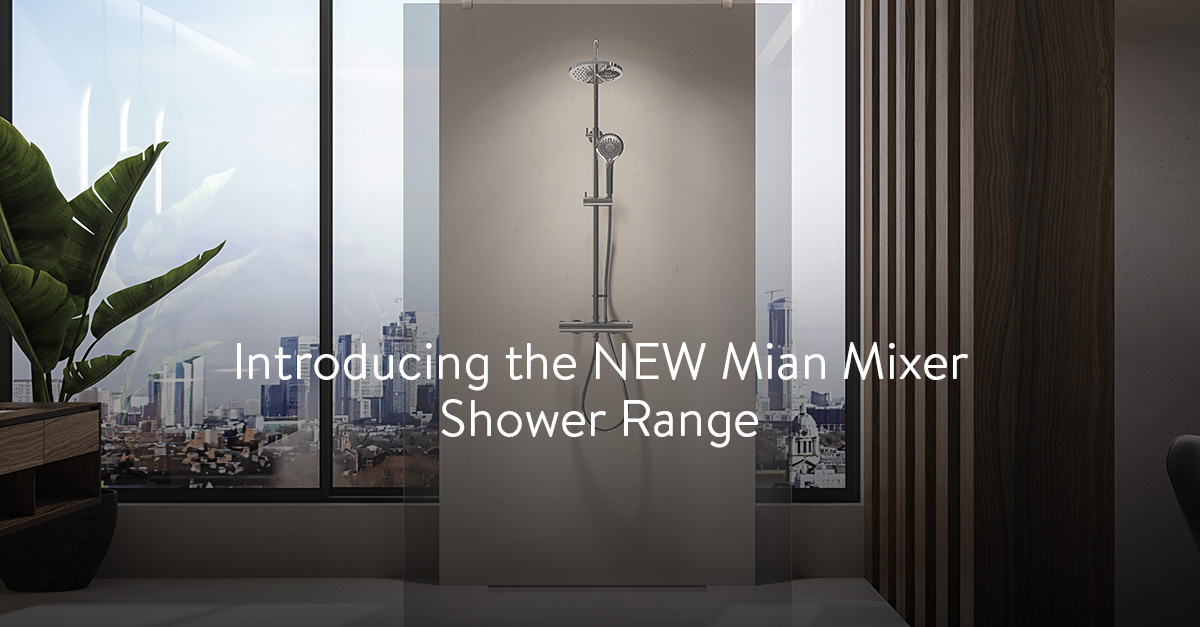 Aqualisa announces eVOLVE electric shower series
Sleek new range built for safety, value and eco-friendly performance
Stylish, slim design with satin silver trim complements a wide variety of interiors
Three colour choices and three power options
Engineered for safety thanks to integrated over temperature protection system
Low pressure indicator alerts the user if the water pressure falls
Digital display clearly shows the temperature at all times
Full heat and power control with easy-to-use dials
Eco-friendly: consumes only the energy and water selected by the user
Phased shut-down technology minimises limescale build-up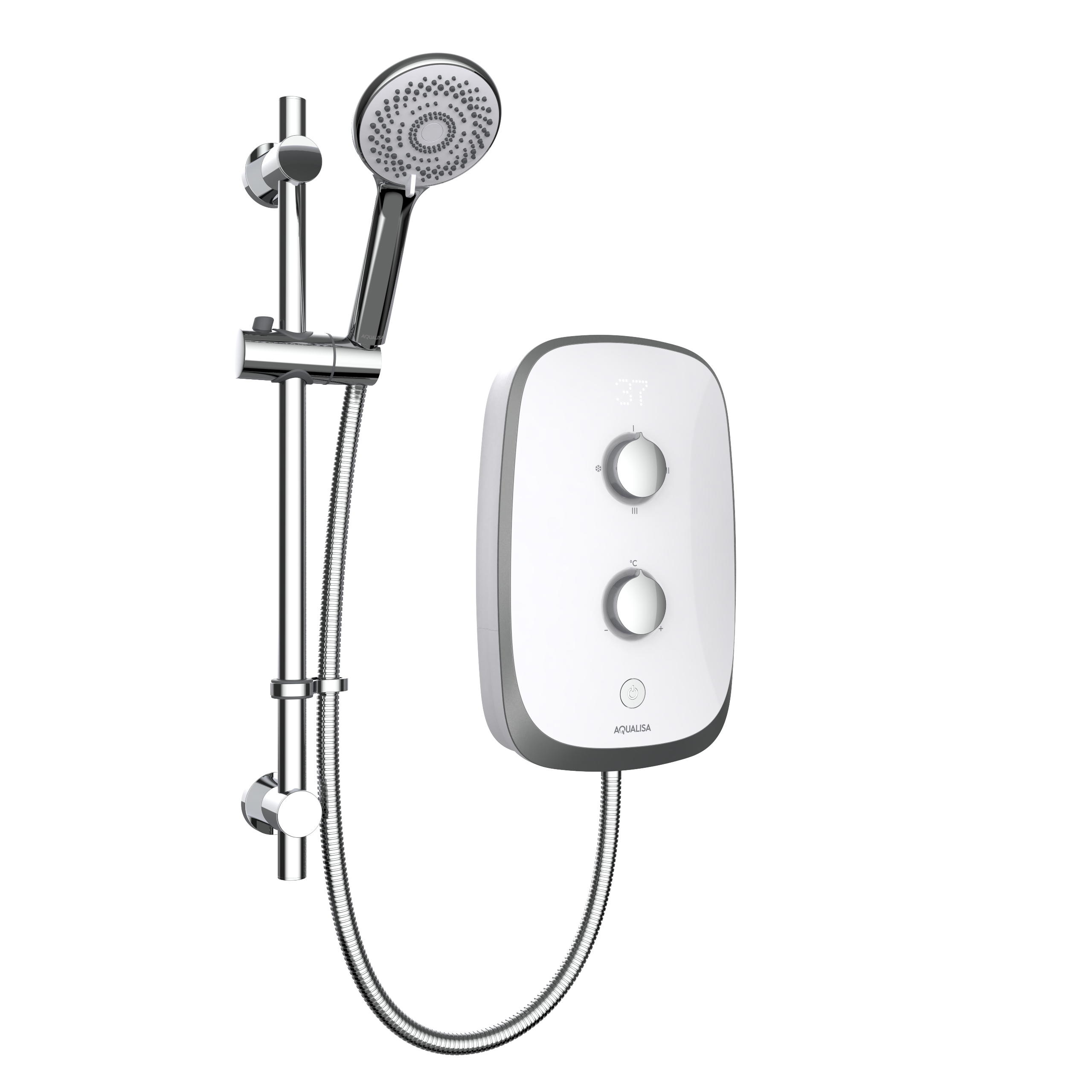 Bathroom specialist Aqualisa has introduced the eVOLVE range: a brand new line-up of electric showers designed for safer showering, environmentally-friendly performance and exceptional value.
Sleek and stylish in design, the eVOLVE showers will complement any bathroom interior or décor, with a choice of Arctic White, Space Grey or Midnight Black with a satin silver trim. Three power options (8.5kW, 9.5kW or 10.5kW) allow homeowners to select the model to suit their individual needs.
A-rated for energy efficiency, these versatile units feature easy-to-use dials and deliver instant, energising showers with no demand on the home's stored hot water. Providing full control over both temperature and power, eVOLVE only consumes the energy and water flow selected by the user, allowing families to minimise usage of both. And during the warmer months of the year, when the inlet supply is hotter, users will experience even greater benefits as less energy is required to heat the water.
Engineered for safety and durability, each model is equipped with an over temperature protection system, so the water will always remain at the desired heat level and never exceed 50°C. A digital display clearly shows the temperature at all times, and Aqualisa has built in a low pressure indicator to alert the user should the water pressure fall. Furthermore, Aqualisa's innovative five-second phased shut-down technology minimises the risk of limescale build-up, helping to extend the life of the product.
Each eVOLVE shower comes with a high quality Flow handset featuring three spray patterns and rub-clean nozzles, and a 1,500mm chrome-plated stainless steel hose.
Flexible and easy to fit, the Aqualisa eVOLVE incorporates eight water and electric entry points for effortless installation, allowing straightforward replacement of any existing Aqualisa electric shower and many other brands. A two year parts and labour guarantee affords extra peace of mind.
Joe Brawn, head of product management at Aqualisa, commented, "Electric showers now account for approximately 45% of the total UK shower market, and are becoming increasingly popular thanks to the control, water- and energy-saving efficiencies they bring. With no hot water source required, they only heat up the water the user needs, taking water from the mains cold supply rather than from stored hot water tanks. Thanks to its innovative new design, the eVOLVE shower range now ensures even further control over energy and water consumption, delivered in an attractive and stylish form factor that will blend in with any modern or classic bathroom interior."
The Aqualisa eVOLVE line-up is BEAB and CE certified, with WRAS approval pending after launch.
Availability and pricing
The new Aqualisa eVOLVE range is available now. For pricing and more information, trade partners can contact their Aqualisa representative or the Aqualisa Customer Support Team on 01959 560020 or 01 864 3363 (Republic of Ireland).
For more details, please visit: https://www.aqualisa.co.uk/products/type/electric-showers.html