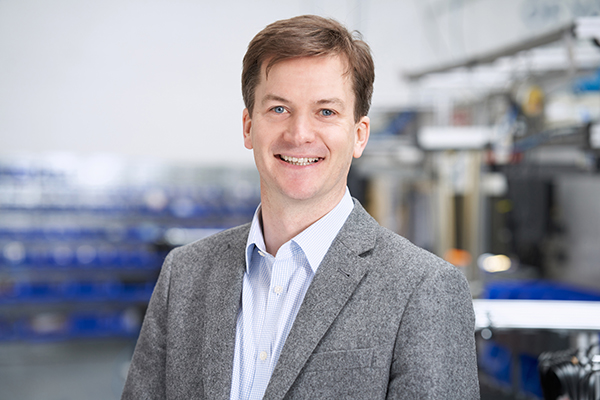 Aqualisa appoints Mat Norris as Chief Executive Officer
Aqualisa appoints Mat Norris as Chief Executive Officer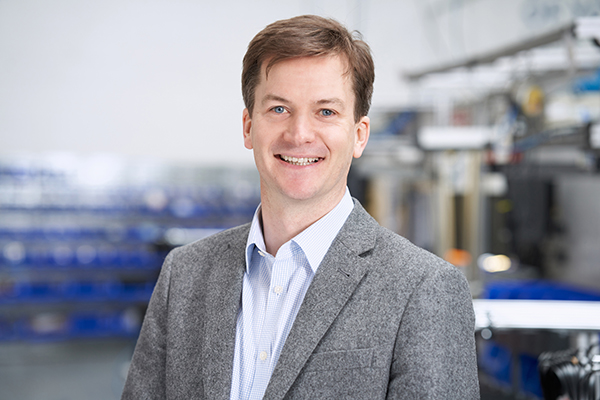 British bathroom specialist Aqualisa has announced the appointment of Mat Norris as Chief Executive Officer. As part of a planned succession, Mat will replace Colin Sykes, who has held the position since 2018. Colin will remain as a non-executive director and strategic advisor to the business until December, focusing on the company's international expansion, at which point he will semi-retire and focus on other non-executive roles.
With an extensive career in the manufacturing and engineering sectors, Mat brings a wealth of experience from leadership roles at high-profile organisations including Ford Motor Company, Philips and most recently, ventilation firm Titon Holdings plc, where he served as UK CEO. Mat will work closely with Aqualisa chairman Kevin Sargeant, and will lead a senior management team of eight specialist executives who have been recruited over the last three years as part of the company's transformation.
In this role, Mat has ambitious plans for the growth of the organisation, and will spearhead Aqualisa's product expansion and innovation strategy. As pioneers of the smart digital shower, he will work with his team to continue Aqualisa's focus on transforming the smart bathroom sector, creating the ultimate experience for homeowners and installers alike. As part of the company's 'Aqualisa H2.0' strategy, this focus will accelerate a new purpose-driven ESG programme.
Other developments will include the extension of the firm's product portfolio to incorporate a premium, channel-exclusive brassware series under a new brand. This multi-brand strategy will complement the Aqualisa and Gainsborough brands, and further strengthen the company's ability to offer its customers differentiated product ranges.
Kevin Sargeant, chairman of Aqualisa, commented, "Mat's vast expertise from within the manufacturing and technical engineering industries, combined with his significant leadership track record and visionary approach, positions him perfectly to accelerate Aqualisa to the next level in its journey of growth."
Sargeant added, "I would like to thank Colin Sykes for his significant contribution to the business over the last five years, and for his ongoing commitment and support through this period of transition."
Mat Norris said, "Aqualisa has a strong heritage of innovating shower technologies, and the team clearly takes great pride in ensuring our customers enjoy the ultimate showering experience. I am thrilled to be joining our 260 dedicated team members at such a pivotal chapter in the organisation's history, and I look forward to working with the outstanding management team that Colin has established at Aqualisa. My mission is to accelerate our innovation strategy, while ensuring operational excellence and the agility to meet our long-term growth, profitability and sustainability objectives. I am also eager to continue to build upon the valued relationships we have developed with our loyal customer, client and installer network in the UK, and internationally."
Mat holds a Master's Degree in Engineering from the University of Exeter, and takes a keen interest in cars, technology and home renovations. He and his family currently reside in Cavendish, Suffolk.
Notes to editors
For further information, or to arrange an interview with Mat Norris, please contact:
Jenny Hodge
Attention to Detail Communications
Tel: 07775 897360
High resolution images of Mat Norris can be downloaded at: https://www.dropbox.com/sh/8yjke4m4gt6dxmb/AADBcnc_lO8IOiLYHpgJ-eMCa?dl=0
About Aqualisa Products Limited
Aqualisa offers an extensive range of trusted showers across the smart digital, mixer, power and electric categories as well as a host of other innovative bathroom solutions. Its products are enjoyed by millions of people across the UK every single day. The Aqualisa journey began in 1976 when the company's founder invented and patented a ground-breaking bi-metallic coil that stabilised temperature and flow, revolutionising safety in showering. That was followed with the world's first digital shower, allowing temperature and flow to be electronically adjusted instantly and very precisely. Pioneers in technology and design, in 2020 Aqualisa led the way in truly smart showers bringing personalisation, voice activation and eco-friendly enhancements to the home shower experience. Every Aqualisa product is backed by exceptional customer service and the Aqualisa guarantee.
For more information, please visit: www.aqualisa.co.uk
Aqualisa is a registered trademark of Aqualisa Products Limited, The Flyers Way, Westerham, Kent TN16 1DE.